SEKISUI HOUSE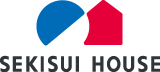 Housing, Construction, and Real Estate DM
Major redesign of website with emphasis on search leads. Number of inquiries increased 1.6 times with branding and usability improvement.
Grand renewal of website in effort to enhancing brand awareness and increasing incoming inquiries
Major redesign of Shamaison.com
Contributed to brand image improvement with a design that strengthens search leads
PV number increased 1.5 times with usability improvement, and number of inquiries increased 1.6 times
Even forthcoming challenges were resolved with a proposal that exceeded our expectations
With the rapid changes in the IT environment, our rental housing property search site "Shamaison.com" had been facing a number of challenges, such as response to multiple devices along with website design obsolescence and diminishing conversions.
The purpose of the extensive redesign was to solve these problems and to overcome future challenges that had not yet become prominent.
transcosmos who has been handling the operation of the website for many years had strong desires of how our website should be, and we would frequently deliberate differences of opinion.
Focusing only on fulfilling our demands would not exceed the scope of a mere "system engineer," but transcosmos acknowledged our brand image and incorporated their own expertise to our request to create a website redesign that surpassed our initial intention.
We would like to continue working with transcosmos in the management of "Shamaison.com" to be able to provide better service to all of the residents who have used our website to find a home, and to be able to support stable management for the owners that have entrusted us with "Shamaison"'s construction and design.

Sekisui House, Ltd.
Corporate Planning Department
Rental Housing Business Group
Group Leader
Manager
Yoshiyuki Kamiya
Major redesign of website to achieve both improvement of brand value and sales promotion
As the industry's largest home builder, Sekisui House, Ltd. (hereafter, Sekisui House) has been leading the housing industry for many years. Among the product brands of Sekisui House, which boasts a supply of 50,000 units per year, the "Shamaison" series is the product brand that provides residents a rental housing that fits their lifestyle.
transcosmos was entrusted with redesigning "Shamaison" series dedicated rental information search website "Shamaison.com" in 2007. This website, which was equipped with a wealth of content, has enhanced the strength of the Sekisui House brand and has grown into a large-scale website that averages 4 million PVs per month. As content increases year after year, new challenges arise and are even picked up from the day-to-day support of website operations. This includes optimization of search leads and multi-device response suited to the market environment, as well as the need for infrastructure enhancement to support the large amount of content. Therefore, transcosmos proposed a complete redesign of the website by taking advantage of its operations experience developed over many years. A large-scale project aimed at an increase of inquiries and brand enhancement began.
Search lead reinforced website design also showed improvement in brand image
Points for redesigning included both improvement of search leads and branding. The goal of many users visiting "Shamaison.com" is to find a good rental property. In addition, many users catch interest and run a search after they see our TV commercial so it was also important to construct a website with a design that does not break the brand impression and image that has been conveyed in the TV commercial. However, increasing content volume to appeal our brand image may just wean customers away. Therefore, it is key to accomplish branding within a short lead when users' are searching for a property. We kept users' expectations by displaying appealing new properties and flagship rentals at the top, and iconized facility and spec information that are unique to Sekisui House to achieve a design that is easy to understand at one glance. To promote "Shamaison's" high quality, changes in the design were made such as displaying banners for functions that should make an appeal. While attaining the goal of a property search as a top priority for the visit, we were able to create a search website that is optimized for a good balance of sales promotion and branding, while appealing naturally to the worldview and quality of the Shamaison brand.
PV number increased 1.5 times with usability improvement, and number of inquiries increased 1.6 times
In addition, a new function where users can receive "vacancy information" by e-mail concerning fully occupied properties was developed. Users who applied to receive vacancy e-mails, also received automated email of recommended properties that were similar floor plans, areas, etc., creating a new customer contact point. For first time visitors, a home page of prefectures are displayed and on their second visit, their residential area are displayed as their TOP page. In addition, the webpage was also optimized for tablet devices based on Responsive Web Design. As a result, PV number increased 1.5 times due to improved usability, and with combined measures such as TV commercials, the number of inquiries increased 1.6 times.
Moving forward, Sekisui House would like to continue increasing the user's LTV (Life Time Value) in a comprehensive way through initiatives such as enhancing cooperation with other related brand websites and advancing the integration of membership systems. transcosmos will continue to support further brand appeal and rejuvenation of the website by embodying the measures promoted by Sekisui House.
Services Provided to Sekisui House