PDF
transcosmos now verified as Amazon Ads Partner in the United States
Assisting clients in developing and executing sales strategies that drive results a competitive market.
November 10, 2023
transcosmos inc.
transcosmos inc. (Representative Director, Co-presidents: Masaaki Muta, Takeshi Kamiya) a global digital transformation leader is proud to announce that transcosmos America, Inc., its wholly-owned subsidiary has been verified as an Amazon Ads Partner as part of the Amazon Marketing Cloud partner program in the United States.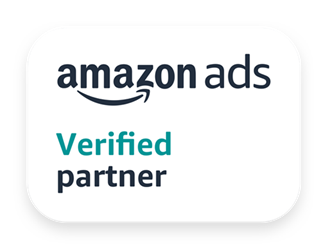 transcosmos America is a leading customer experience management company that helps brands drive growth across all media and devices. transcosmos America 's expertise in Amazon Ads was recognized when it was awarded verified Amazon Ad partner status.
"We are excited to be recognized as an Amazon Ads Partner," said Kiyonori Takechi, President and COO at transcosmos America. "This recognition is a testament to our commitment in helping brands achieve their Amazon advertising goals. We look forward to continuing to help our clients grow their businesses on Amazon."
As an Amazon Ads Partner, Transcomos offers a wide range of Amazon advertising services, including:
• Media planning and buying
• Campaign setup
• Campaign management and optimization
• Campaign monitoring
• Campaign reporting and analytics
• Audience management and engagement
Transcomos also helps brands leverage a variety of Amazon ad types, including:
• Sponsored Brands
• Sponsored Display
• Sponsored Products
• Video ads
trancosomos America has been managing client accounts on Amazon since 2015 and provides end-to-end ecommerce sales support.
Click here for a link to transcosmos America's partner profile.
https://advertising.amazon.com/partners/directory/details/amzn1.ads1.ma1.75wfo6xzkkj7aboci6ipixfm1/Transcosmos-America-Inc
* transcosmos is a trademark or registered trademark of transcosmos inc. in Japan and other countries.
* Other company names and product or service names used here are trademarks or registered trademarks of respective companies.
About transcosmos inc.
transcosmos launched its operations in 1966. Since then, we have combined superior "people" with up-to-date "technology" to enhance the competitive strength of our clients by providing them with superior and valuable services. transcosmos currently offers services that support clients' business processes focusing on both sales expansion and cost optimization through our 164 bases across 27 countries/regions with a focus on Asia, while continuously pursuing Operational Excellence. Furthermore, following the expansion of e-commerce market on the global scale, transcosmos provides a comprehensive One-Stop Global E-Commerce Services to deliver our clients' excellent products and services to consumers in 46 countries/regions around the globe. transcosmos aims to be the "Global Digital Transformation Partner" of our clients, supporting the clients' transformation by leveraging digital technology, responding to the ever-changing business environment.