Nestlé Japan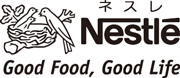 Food and Beverage CC
Created a promotional office, a web site and a facebook page for a launch of a large scale promotion.
Contributed to spreading/revitalizing the campaign by providing total support in administering inquiry responses, and even website operations.
Preemptive creation of a promotional office, web site and facebook page for the large scale recruiting of Nescafe ambassadors
Total support for the deployment of a large scale promotion
Effective construction of business by applying transcosmos expertise and organizational strength
In the most recent three month period, expectations were exceeded with over 50,000 applicants
The breadth of services offered and speed in the course of fulfillment of obligations has been praised highly
The preparatory period in order to implement the "Nescafe Ambassadors" recruiting promotion was very limited, however, transcosmos supported us in every way and we were able to start the promotion flawlessly and on schedule. When taking on new projects it is important to act with speed and try one's best, so we are grateful for the full faith effort and support, with the same sense of speediness, that we received.
Further, rather than stopping at proposals for immediate challenges, transcosmos goes further and offers overarching proposals to support our mid and long term visions, which is something other companies do not, and something we find quite valuable. We will certainly consider leaning on transcosmos for future promotions as they possess results and knowhow in several service areas.

Nestlé Japan Ltd.
Beverage Business Group
Nescafe Ambassador Business Group
Senior Marketing Specialist
Masayasu Tsuda
Decision based on proposals in anticipation of mid, long term goals
Nestlé Japan Ltd. (hereinafter, Nestlé Japan) is the market share leader in domestic instant coffee sales and is largely active in the production and sale of food and beverages and founded as the Japanese subsidiary of the world's largest food and beverage company Nestle, S.A. which is celebrating its 100th anniversary in 2013.
Nestlé Japan planned a large scale recruiting promotion for "Nescafe Ambassadors" in which the popular coffee machine " Nescafe Gold blend Barista" could be used for free in offices. Because of the broadcast of an infomercial, even very late at night, it was essential to have a promotional office which could respond to inquiries on a 24 hours basis. Further, Nestlé Japan had hopes for a website that could field applications as well as help with recruiting awareness, and the development of a community site using facebook to support efforts toward increased word of mouth representation.
transcosmos, in anticipation of Nestlé Japan's needs, proposed a full service solution for a promotional office, website development, management and operation. Further, Nestlé Japan decided on commissioning transcosmos, because instead of stopping at a response to Nestlé Japan's immediate needs, also offered proposals for Nestlé Japan's mid and long term visions as well.
Provided total support in operation and construction of a large scale promotion
transcosmos, which was commissioned by Nestlé Japan, began a promotional office and website development. In regards to the promotion office, past results and inquiry trends were analyzed in detail after obtaining them from Nestlé Japan. We developed a flexible model combining full time and shared personnel after comparing the data from the past results with the infomercial schedule. Further, transcosmos succeeded in effectively launching a promotional office by actively utilizing its existing training scheme for shared personnel and quality control standards.
With regard to website development, two websites were planned, one being the "promotion site" to publicize the recruitment effort and accept applicants, and the "community site" on facebook which Nestlé Japan, Nescafe ambassadors and site visitors could use to interact with one another. transcosmos quickly produced planning and construction of various contents with the combined knowhow it has accumulated as a provider of rich services over the time.
After the promotion began, the previous months data was used alongside infomercial schedules in order to implement optimizations on a monthly basis. Further, inquiry content was analyzed on a regular basis and actively reflected in the operational manual and FAQ. Website analytics are being used to improve existing content and plan new content.
Implementation of marketing programs geared toward further promotional activity
In the most recent three month period, the "Nescafe ambassador" promotion thoroughly outperformed expectations with a staggering number of 50,000 applicants. The effect is shown clearly in numeric values, with the facebook fan page receiving over 80,000 likes.
transcosmos will continue to support Nestlé Japan promotions, using rich marketing knowhow and frontline digital marketing techniques to provide many more marketing programs in the future.
Services provided to Nestlé Japan