Support clients' global expansion

Services for Europe & the U.S. and Latin America Markets
transcosmos provides our clients that operate across the globe with e-commerce one-stop services and contact center services, all localized for each market.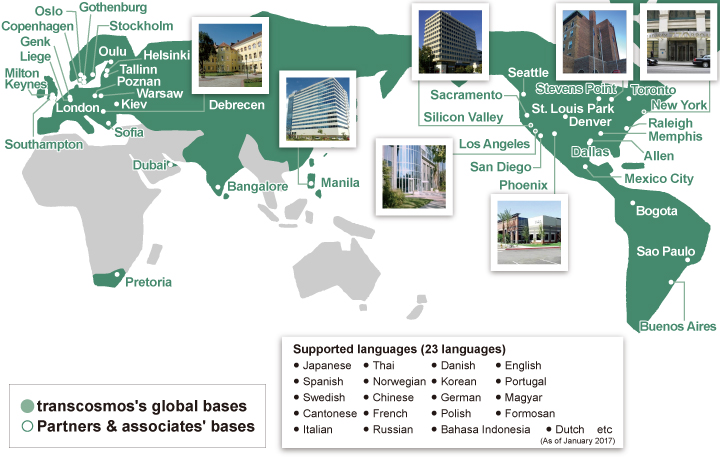 E-Commerce One-Stop Services
Provide strong support for e-commerce expansion in the Europe and the United States market
Download catalogue

Contact Center Services
Guarantee quality contact center operations equivalent to that of Japan
Provide contact center services via multi-channel
Provide multi-language services in the United States, the Philippines, Hungary and the United Kingdom
* Including services provided by our affiliates
Offer varieties of delivery options according to the needs of clients. The services include bridge operation for business design and operational management, utilizing our English and Japanese bilingual staff
Offer services for Europe and the United States from our offshore base in Manila
Established "transcosmos OmniConnect," following the purchase of a call center business, a subsidiary of Berkshire Hathaway (US).
|
|
|
Europe & the United States and Latin America Markets
|